Microsoft Teams is the platform of choice for many work places so they can work together via video meetings, workplace chat and by sharing file storage. But did you know On-Line Communications can program your Microsoft Teams platform so you can use it to make calls to your colleagues and business associates anywhere? You do this by utilising Teams Calling which is Microsoft's Cloud Based Phone System – and it's all built in to the Microsoft Teams application.
This means that with Microsoft Teams Calling, you can have a complete, hosted PBX system. It's a single, scalable platform which provides a wide range of communication streams. Some have even called it the ultimate platform for workforce collaboration.
Programming Microsoft Teams to deliver Teams Calling has only been possible since the middle of 2022. By programming Microsoft Teams, you can port your business phone numbers into the Teams application and make and receive calls from the platform – giving you full phone system functionality from your laptop, tablet, PC or smartphone.
Teams Calling was previously known as the Microsoft 365 Phone System in the cloud or as the Microsoft 365 business voice – but now most people refer to it as simply Teams Calling.
Teams Calling is a full enterprise grade phone system with all the features you may need including:
Auto attendant
Hunt groups
Call queues
Voicemail to email
Video calls and conference/meetings
Music and messages on hold
All these features are available to you while working from the office, from home or while you're on the road. You can simply plug in your headset to your laptop, PC or phone – and you're ready to go.
You can pay with a Teams Calling plan
From $10 per month or from $15pm on the unlimited plan, you can pay for your calls with the Teams Calling application located within the the Office 365 suite. On-Line Communications will help you choose the correct Microsoft Office 365 licence type to enable Teams Calling. We can then take care of everything else including setting up your Teams Calling Plan and managing your number porting.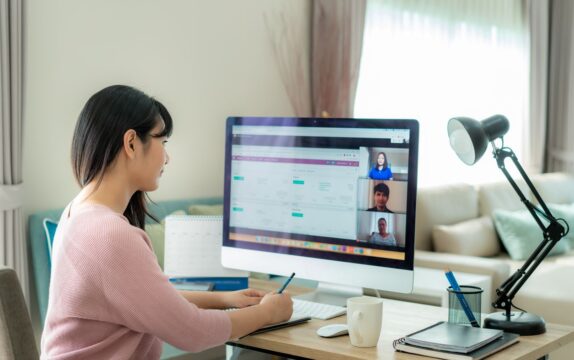 On-Line Communications can set your workplace up for Teams Calling
On-Line Communications will develop a customised Teams Calling solution for your work place and then once you're set up, they will train you on how to use Teams Calling so all your staff can use it to do everything they need to.
Makes it easier to work from home or on the road
By using Teams Calling, you can ensure everyone in your business – no matter where they are – can be connected with your business phone system for voice calls and video conferencing to people both inside and outside of the business.
What is Microsoft Teams direct routing?
Direct routing allows you to make calls to businesses and customers around the world, all within Microsoft Teams. By using a SIP Trunk to route your calls over the internet, this is a cost-effective solution within one platform.
On-Line Communications can make sure direct routing works for you by hosting a Microsoft Teams-certified Session Border Controller (SBC) within your own network and these are then connected to SIP Trunks. Then another trunk is added between the SBC and Microsoft Teams so On-Line Communications can configure the line and connect this with your Teams accounts.
Here are some Fast Facts about Teams Calling
What is it? It's a communications platform which offers a host of features such as making and receiving calls, instant messaging, video meetings and file transfers within an organisation.
What plans can I choose for Teams Calling? You can choose your Teams Direct Routing Call plans based on the number of users you have and each user can be on the phone at the same time. If you have 20 users you can have 20 simultaneous calls running. Or you can choose a Teams Direct Routing SIP plan where you choose the number of Teams SIP channels to be shared by your team. If you have 10 Channels but 20 staff, only 10 calls can be taken at any one time.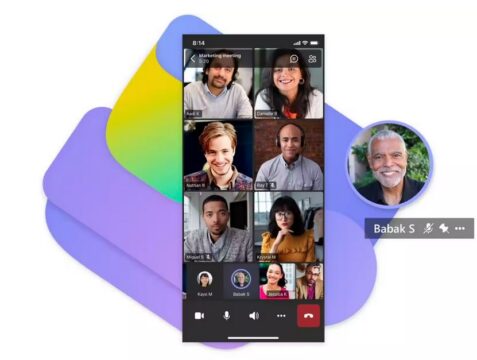 What hardware do you need for a Microsoft Teams Phone System? When we set up Microsoft Teams for you, we can add the licence to Desktop Phone, Desktop PC, Laptop, tablet or mobile devices you are using so you can use all of these.
What if I already have other Microsoft products like Office 365? Microsoft Teams will integrate fully with your existing Microsoft licence depending on what licence level you have.
Do I need to have a Microsoft Partner to manager the Microsoft Teams Phone System? Yes, a Microsoft partner – such as On-Line Communications – will be required to manage your Teams Phone System deployment and manage the moves, adds and changes which need to be made.
Is there an extra cost to enable Teams Calling? Yes, there's an additional fee and this will depend on the level of Microsoft licence you have. You can speak to On-Line Communications about what level you'll need.
Can I make international calls from Microsoft Teams?
International calls can be made using Microsoft Teams as long as the caller has an appropriate international calling plan. Licensed customers can utilise an International Calling Plan to call numbers in the country where their Microsoft 365 licence is issued, based on their location. Incoming calls to normal phone numbers are not charged. Depending on the licence purchased, outgoing calls are included.
Teams Calling allows you to make and take calls from both legacy and VoIP networks. The Teams platform is available on Windows, Mac, Linux, Android and iOS.
One number, multiple devices
Once you're all programmed up and ready to go, you can use one number for multiple devices. This gives you access to advanced telephony features on your phone system, laptop or mobile phone. You can get the Teams Calling experience using your existing phone numbers without the need to port or transfer them.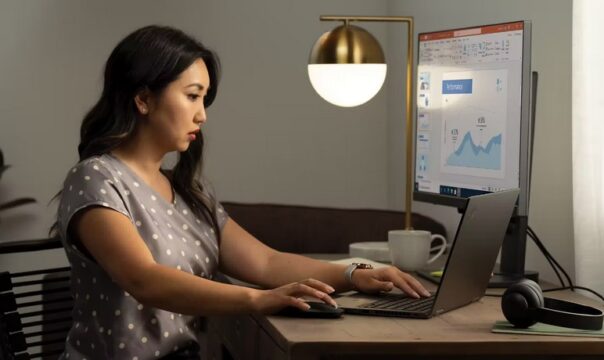 Customised call queues and call routing
You can increase your customer engagement and team effectiveness, by creating custom call queues and call routing schemes for your staff with Microsoft Teams. You can utilise basic call features and video telephony for collaborative tasks. Customer support roles get access to advanced telephony, and call queues sync to all devices.
Can you have a Call Centre using Microsoft Teams?
If you have a Call Centre, you can program an in-house Contact Centre on the Microsoft Teams platform. You can have a virtual Contact Centre which offers omnichannel capabilities offsite with remote staff. Or you can have a cloud-based Contact Centre which is hosted by cloud providers' internet servers.
Why is it a good idea to use Teams Calling at your workplace?
By incorporating voice into Microsoft Teams, your company is unifying communications and establishing a single system for all communications on a single device. Rather than introducing and maintaining many systems, implementing a single system to manage all of these features, provides a more seamless and integrated interface and this will ultimately save you money, time and maintenance.
For more about how to use Microsoft Teams for all your calls and workplace contacts, visit On-Line Communications Systems here or call us on (02) 9496 4000.